Dubai plays host to some of the major global events as well as local festivals that are held annually and are huge crowd pullers.

January 2015
Dubai Shopping Festival
01 January - 01 February 2015

Dubai Shopping Festival (DSF) takes place every winter with its mammoth array of discounts, competitions, prizes, fireworks and entertainment. DSF offers amazing shopping discounts, attracting holiday makers from around the globe keen on grabbing a bargain.


Standard Chartered Dubai Marathon
23 January 2015

The Standard Chartered Dubai Marathon and Dubai Half Marathon have been held in the city since the year 2000 under the patronage of Sheikh Mohammed bin Rashid Al Maktoum. It is one of the first sporting events on the city's calendar, occurring at the end of January, taking advantage of the cooler winter temperatures.


February 2015
Emirates Airline Dubai Jazz Festival
19 February - 27 February 2015

The Emirates Airline Dubai Jazz Festival will run from February 19 to 27 in 2015. The upcoming 13th edition has been built on years of success, creating a one-of-a-kind experience for fans and artists alike. Once again, music lovers can look forward to an undeniably great line-up. Audiences can expect twice the jazz and more of the classic rock, indie rock, pop and urban, an unbeatable mix of quality live entertainment.
Visit website for more info
Dubai Desert Classic
26 January - 01 February 2015


The Omega Dubai Desert Classic - a premier European Tour event which features a star-studded field led by Tom Watson, Lee Westwood and defending champion Rory McIlory among other big guns sponsored by Omega.
The Dubai Duty Free Tennis Championships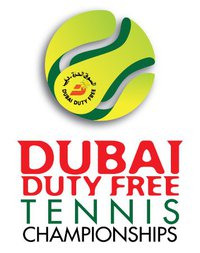 15 February - 28 February 2015

The Dubai Duty Free Tennis Championships is owned and organised by Dubai Duty Free and takes place under the patronage of HH Sheikh Mohammed bin Rashid Al Maktoum, Vice-President and Prime Minister of the UAE and Ruler of Dubai. Dubai Duty Free is the permanent Title Sponsor of the tournament and this year the tournament celebrates the 22nd anniversary of the Men's and 14th anniversary of the Women's Championships.
March 2015
Dubai International Boat Show

03 March - 07 March 2015

Welcome to the world's most anticipated marine event.

World premieres, regional launches, leading superyacht builders, Supercar Promenade, family area, awards ceremonies, VIP packages, media opportunities, live entertainment… all set within a stunning backdrop of the Dubai skyline.


April 2015
GITEX Shopper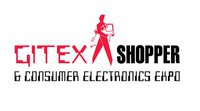 01 April - 04 April 2015



The region's biggest ever retail consumer electronics extravaganza is on at Dubai World Trade Centre. Find the best offers and deals on over 30,000 different gadgets.
June 2015
Ramadan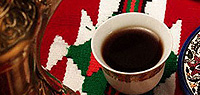 18 June - 17 July 2015 TBC

Ramadan is the Muslim festival of fasting and is the most important festival in the Islamic Calendar which is celebrated by Muslims all over the world. The arrival of the crescent moon in the night sky signals the start of 30 days of fasting during which Muslims don't eat, drink or smoke during the day, eating all their meals before sunrise and after sunset.
September 2015
Cityscape Global

08 September - 10 September 2015

For more than a decade, Cityscape Global has been the annual meeting point for key real estate investors, developers, regional and city investment promotion authorities, architects, designers and other real estate professionals to drive growth in real estate investment and development across emerging markets globally.

September 2015
Eid Al-Adha
22 September 2015 TBC

(Festival of Sacrifice) One of the two main Islamic festivals (the other is 'Id al-Fitr), this festival falls on the 10th day of the lunar month of Zul-Hijja and is the concluding act of pilgrimage to Makkah. In commemoration of Abraham's faith, sheep, goats and camels are offered to God, and the meat is distributed to the poor and needy. 'Id al-Adha is observed whether or not one is on pilgrimage.
October 2015
GITEX Technology Week

18 October - 22 October 2015



Technology buyers visit GITEX TECHNOLOGY WEEK to source the right products and solutions to deliver continual innovation and transformation for their businesses. At the forefront of the region's ICT development, GITEX is a pivotal event for over 3,500 international and regional exhibitors each year.

Your market is covered as the exhibition attracts senior executives and more than 136,000 ICT professionals from over 135 countries covering a targeted framework of vertical sectors each year.
December 2014
Dubai International Film Festival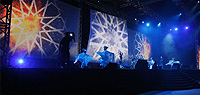 10 December - 17 December 2014

Dubai has joined the ranks of the world's premier film festivals with the Dubai International Film Festival (DIFF). Showcasing a wide selection of features, shorts and documentaries from around the world, submissions come from more than 100 countries.
Indian Property Show
11 December - 13 December 2014


The Indian Property Show is back again. This event targets investors and the general public who are looking to purchase and/or invest in the Indian property market.
Spinney's 92 Cycling Challenge 2014
12 December 2014


This is the largest event of its kind in the Middle East and consists of a number of races over a period of days. This event will challenge cyclists with various distance races. The Dubai 92 Cycle Challenge has only ever grown since its premiere in 2010.
Note: This information is to the best of our knowledge. We are not responsible for changes in day/timings/contact information. If you wish to contribute in any form do email us at dcg@cyber-gear.com

Disclaimer: DCG is not responsible for the content of any external websites. All external websites open in a new window.